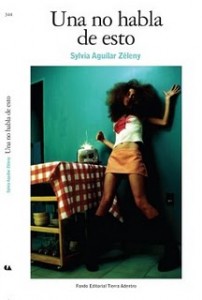 Sylvia Fav Aguilar Zéleny. Cuentista. Novelista. Narradora. Mexicana residente de Estados Unidos y del mundo, pues. Melómana pero no melódica. Autora de tres   cuatro cinco seis libros en México y seis en Estados Unidos. Autora de un hijo adolescente y de un hijistro preadolescente. Tiene una perra y cuatro tres plantas. Tiene una gata, se llama Nimona y se cree una nena. Cree en el Té Chai Rooibos Verde por sobre todas las cosas. Volvió Dejó a la cafeína  que es  era su vida. Vive en El Paso, Texas donde lee, escribe, da clases, bicicletea (si el clima lo permite).
Pero ya, hablando en serio: Ha publicado los libros de cuento Gente Menuda (1999), No son gente como uno (2004),  la novela Una no habla de esto (2007) y Nenitas (2013),  ganador del concurso regional de literatura Ciudad de La Paz. Su colección de cuentos Señorita Ansiedad y Otras Manías ganó el concurso de narrativa "Emergencias" en Tijua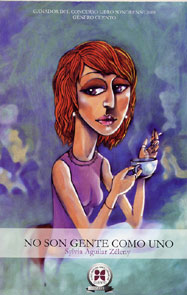 na, BC y será publicada por  Kodama Cartonera. Ha sido becaria del Fondo Estatal para la Cultura y las Artes tres ocasiones y  fue becaria del Fondo Nacional para la Cultura y las Artes en 2009. Recientemente ganó el Concurso Nacional de Novela Tamaulipas 2015 con su libro Todo Eso Es Yo. Es autora de la serie Coming Out, seis novelas de adolescentes ultra-queer, publicados por Epic Press.
Estudió la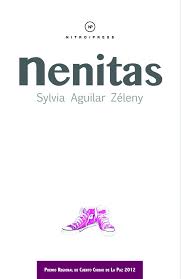 Licenciatura en Literaturas Hispánicas en la Universidad de Sonora y la Maestría en Estudios Humanísticos en el ITESM. Es egresada del MFA de Escritura Creativa de la Universidad de Texas en El Paso donde actualmente imparte clases como Composition, Introduction to Creative Writing, Literary Translation, Narrative Techniques y Reading and Writing Fiction. Ha publicado en revistas y en antologías en México y Estados Unidos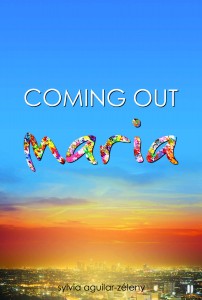 reseñas, artículos y traducciones.